Industrial Wooden Box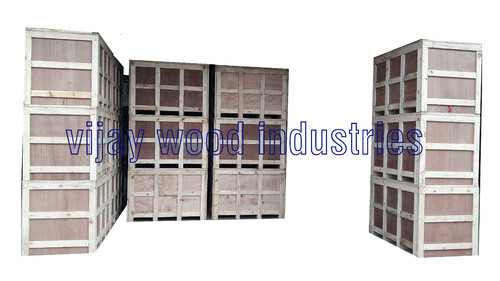 Industrial Wooden Box
Product Description
An industrial wooden box is a durable and robust container made primarily from wood and designed to safely store, transport, or protect various industrial goods, equipment, or components. These boxes are commonly used in industries such as manufacturing, logistics, and warehousing.
FAQs:
Q: What are the advantages of using industrial wooden boxes?
A: Industrial wooden boxes offer several advantages. They provide excellent protection against impacts, vibrations, and environmental conditions, ensuring the safety of the stored items. They are durable, reusable, and can be customized to fit specific requirements. Wooden boxes are also relatively lightweight, making them easier to handle and transport.
Q: Are industrial wooden boxes suitable for international shipping?
A: Yes, industrial wooden boxes are suitable for international shipping. However, when shipping goods internationally, it is essential to comply with the International Standards for Phytosanitary Measures (ISPM 15). This standard requires wooden packaging materials, including industrial wooden boxes, to be heat-treated or fumigated to prevent the spread of pests and diseases.
Q: Can industrial wooden boxes be customized?
A: Yes, industrial wooden boxes can be customized to meet specific needs. They can be tailored in terms of size, shape, internal compartments, and additional features such as handles, hinges, latches, or locking mechanisms. Customization allows businesses to optimize storage space, ensure the safe transportation of delicate or sensitive items, and enhance overall efficiency.
Q: How do I maintain and care for industrial wooden boxes?
A: To maintain industrial wooden boxes, regular inspections are necessary to identify any signs of damage, such as cracks, splinters, or weakened joints. It is important to keep the boxes clean and dry, avoiding exposure to excessive moisture or extreme temperatures. Additionally, applying protective coatings or sealants can help extend the lifespan of the wooden boxes and protect them from wear and tear.